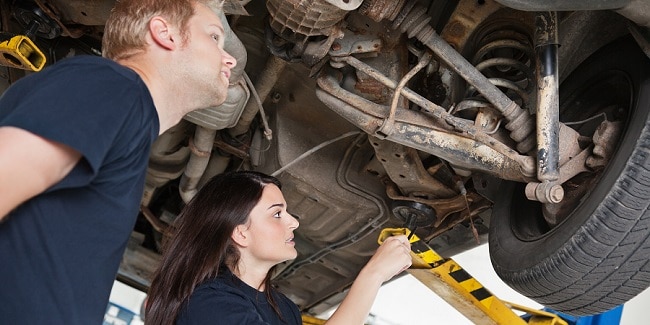 When you think about your car's brakes, you may not realize that many individual parts are in play; but the overall braking system is a combination of smaller mechanisms working in concert to stop your vehicle. It's always good to know where to find brake repair near you in case your brake system or any of its components need servicing.
Signs You Need Your Brakes Replaced
Drivers in the Madison, Morristown, and Newark areas can rest assured knowing their brake system and its many parts are in good hands at Jaguar Parsippany. Our team of automotive technicians exercise their expertise using state-of-the-art technology to get any job done. Here you can find brake repair near me information and how to best care for your brakes.
Your Brake System
The brakes are designed to counteract the vehicle's movement. When you press down on your brake pedal, the force you apply is multiplied several times throughout the car's hydraulic braking system.
Brake pads are the objects that press against the car's wheels, causing friction in the process and slowing their spinning. When the brake pads clamp down, the brake rotors work alongside the pads to stop the wheels.
Signs Repairs are Needed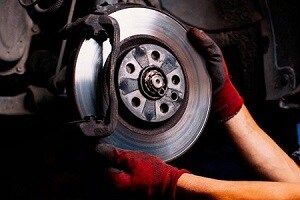 You can expect the various parts of your brake system to need an occasional tune-up and replacement. In fact, checking your vehicle's brakes should be a part of your routine servicing schedule, along with oil changes and tire rotations. Be on the lookout for the following warning signs your brakes need a professional's attention:
Spongy, less firm brake pedal feel
Squealing noise when applying the brakes
Unusual vibrations when stopping
Car pulls to the left or right when braking
Schedule a Break Repair at Jaguar Parsippany
If you hear a squealing noise, notice vibrations or feel a loose brake pedal, your car's brakes may be in need of some attention. Stop by Jaguar Parsippany or check out our online scheduling tool to make an appointment today. Our automotive technicians are factory-trained and can assist with just about every repair or maintenance need you may have to get you back on the roads of the Madison, Morristown, and Newark regions in no time.