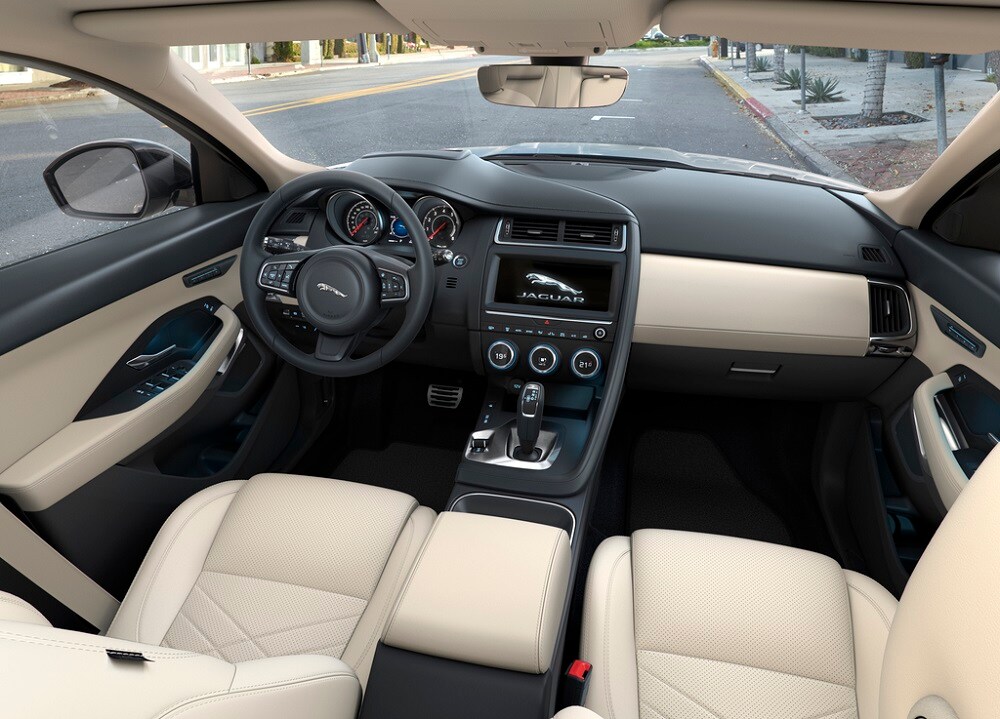 When you're thinking about a sports car, you're thinking about cruising the streets as people gawk when you pass by, right?  Well the Jaguar F-TYPE is the perfect Jaguar car to turn heads on city streets of Manhattan or give you that wicked adrenaline rush as you let out the engine on that country straightaway in Newark, Edison, Morristown, or Madison.  So, what happens when a light appears on the dash?
At Jaguar Parsippany, we've created a handy guide that helps you decode what may be happening with your car and lets you know whether or not you'll need to bring it in for service.  It's likely an indicator light to let you know that something is functioning in your car, but when it isn't, we're here to help.
The Color System
Jaguar vehicle dashboard lights work within a color system, and it's pretty easy to understand:
Red - Red lights mean there is something in your car that isn't functioning the way it should be and would require almost immediate attention.  Schedule a service appointment ASAP.
Yellow and Amber - These two colors are typically indicative of two possible scenarios.  One is that there is a system that is engaged, such as the Dynamic Stability Control.  The second is that there is something to which the driver needs to pay attention.  It doesn't always mean service.
Green and Blue - These two colors are usually alerts that your vehicle's internal systems are either functioning properly or they are operational, like the Blind Spot Monitoring system.  They are simply awareness lamps.
Common Lights and What They Mean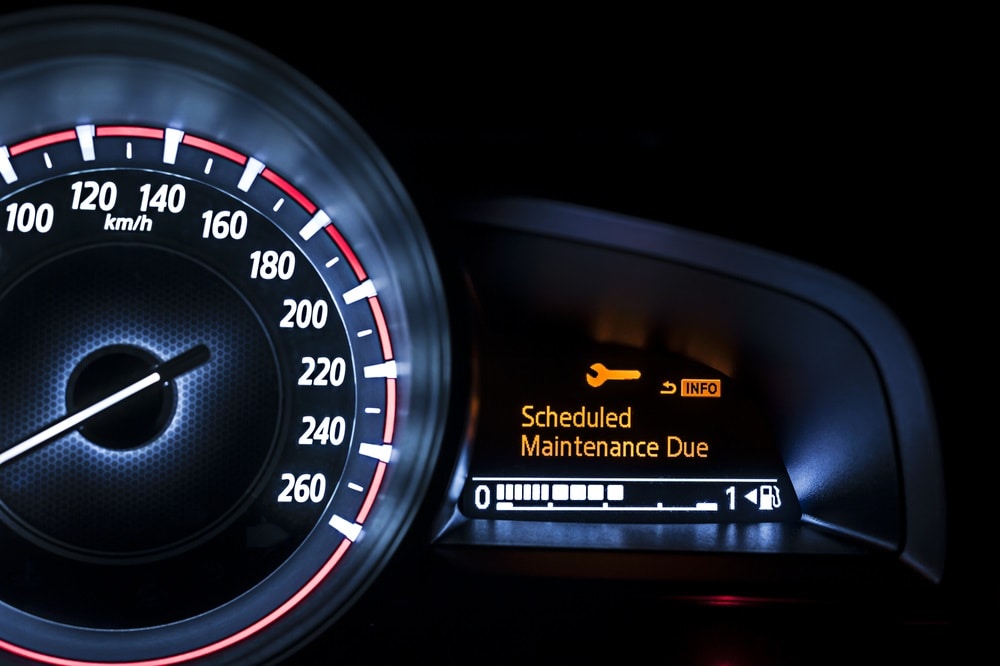 Battery Charge - If you see a small box marked with a plus and a minus sign, this is the battery charge indicator and it is trying to tell you that there could be a fault within the battery system. 

Lane Departure Warning - If you notice two small white dotted lines, then this means that you're being alerted of a lane departure.  This means that your system is engaged and that your vehicle has crossed out of the lane and into another without signaling.
Airbag - If you see a small belted passenger with a giant ball in his lap that illuminates and stays on, this is indicating that there may be an issue with the airbag system.  This does not require immediate assistance; it's just a suggested service appointment.
Driver Condition Monitor - Our cars are getting smarter, so if you're seeing a small coffee cup show up on your dash, it may be time to pull off and get some rest.  This means that the car senses you're showing signs of fatigue (think gentle lane departures, speed variations, etc.)
Tire Pressure Monitoring System - Your X-TYPE is wired to let you know when there is a loss of tire pressure.  The indicator appears as an exclamation point with parentheses around it, and it simply means one or all your tires need air.  This is especially common in cases of extreme cold or extreme heat.
Cruise Control - If you notice a gauge with a small arrow pointing down, this is letting you know that your cruise control has been engaged.  This is a helpful illumination in that you won't be surprised if the car begins to accelerate on its own.
High Beams - When you see an icon that looks like the capital letter D with some lines behind it, it means that you have your high beams on.  Unless you've got a newer model that offers automatic high beam dimming, it's considered customary to reduce the glare of your lights to oncoming traffic.
Shutting it Down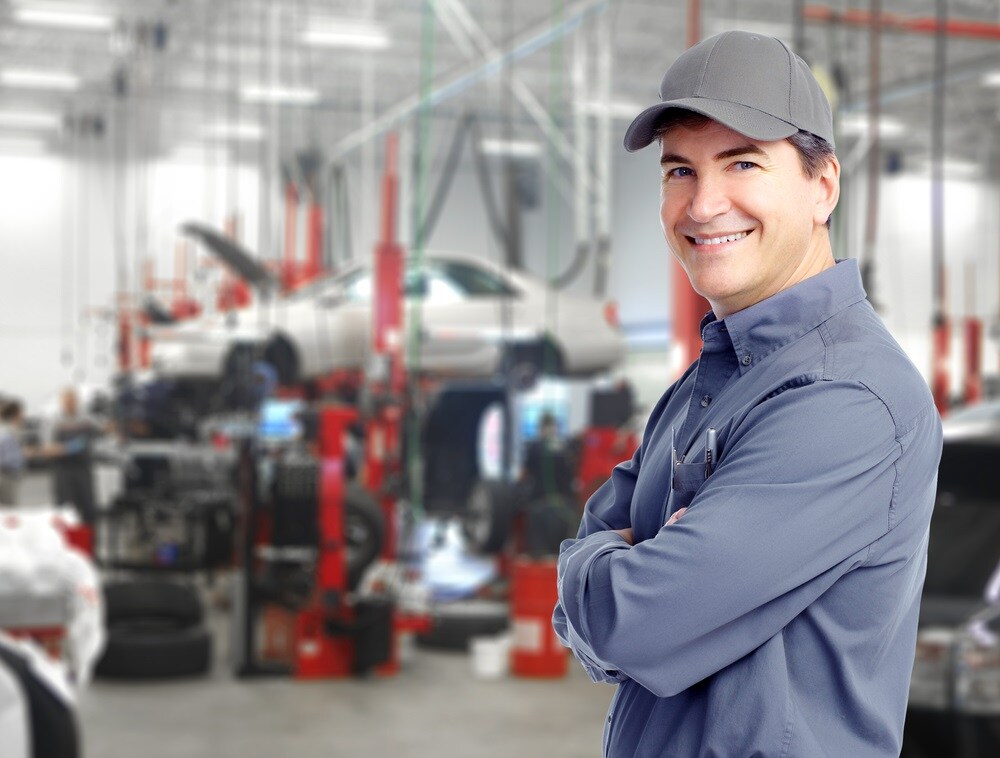 If you're noticing any of the lights that indicate a more serious issue with the car, please don't hesitate to bring it into our Service Department at Jaguar Morris County.  Our highly trained staff is eager to help turn the lights off on your dash and get you out the door with a fully functioning car.  We even offer convenient online scheduling at your convenience.
Your Helpful Dealer
At Jaguar Parsippany, we want to help all our drivers in the Madison, Morristown, Edison, and Newark areas.  When you see one of these lights come on, don't hesitate to call us.  Our service team is here to help, and so are the rest of us.  For any advice you may need, we're always here, even if you're calling from a night on the town in Manhattan.