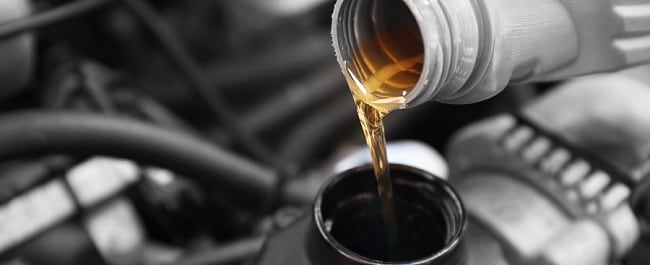 How Often Should you Change Your Oil?
Whether you're driving across the roads of Manhattan, Morristown, Parsippany, or Madison, regular oil changes and routine maintenance are essential to keeping your Jaguar F-TYPE, XJ, XF, or XJL in the same condition as it was when you first drove off the lot. Too many people forego oil changes because they feel that they are just an unnecessary waste of time. In truth, oil changes are the difference between a car in prime condition, and a car that irreparably breaks down.
On the other hand, the old myth of the 3,000-mile oil change is also far too widespread. The best way to understand the importance of an oil change, and to know when to get it done, is to ask yourself: "Where can I find the best oil change near me?"
For your Jaguar vehicles, Jaguar Parsippany is here to service all local neighborhoods with the oil change services you need.
The Importance of Engine Oil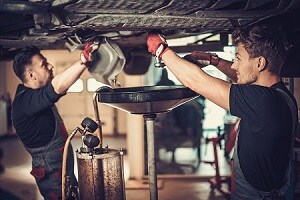 Your engine oil is quite literally the lifeblood of your car. It keeps everything moving and operating just as it needs to, lubricates the parts to make sure they don't lock up, and protects them against friction and heat.
Engine oil makes sure that all those grinding, knocking, spinning, and moving parts in our engines are shielded from damage. It keeps your engine from generating too much heat and too much friction, and even makes sure that your car runs at maximum efficiency. It improves your gas mileage, as well.
Why Oil Changes Matter
As you drive, your oil will pick up dirt and debris-this is part of its function, to clean as well as to lubricate. However, as it carries this debris, it generates a thick sludge that stops it from doing its job. So, when you don't get your oil changed, it can actually damage your engine. Regular oil changes make sure your oil stays clean and clear, and keeps your car running smoothly. 
Oil Change near Me
For many years, Jaguar Parsippany has served the areas of Madison, NJ, and Parsippany. We're here to answer your question: "Where can I find an oil change near me?" Check out some of the areas we service, and give us a call or contact us online for an appointment today.