No matter how good the car is that you drive, at some point in time you'll wonder Where can I find the right service department near me? If you're in the areas of Madison, Morristown, the answer is Jaguar Parsippany. We offer a complete line of repair and ongoing maintenance services to keep your Jaguar XJL, XJ, XF, or F-TYPE running at peak performance, no matter how many years you've owned it.
How Often Do You Change a Cabin Filter?
Certified Jaguar Technicians
The technicians staffing our Jaguar service center are certified to work on Jaguar vehicles. They're highly trained and experienced, and are total experts at taking care of Jaguar models, regardless of the model year. They're passionate about Jaguar vehicles, and they know exactly how to diagnose and repair any problems you might be having with your sedan, coupe, or SUV.
The Best Technology
Not only do we field the highest quality technicians, but we also work from a state-of-the-art repair bay that utilizes the very best technology on the market. Regardless of what the problem is, whether it's routine or requires major repair work, we can diagnose the exact issue and get it taken care of quickly and efficiently.
Any Job, Any Size
Whether you're in need of a basic oil change and tire rotation, or you need major engine work, our dealership stands ready to assist you and your ride. Even recall fixes, warranty repairs, or post-accident repairs are within our purview. We can handle every job of every size and get you back on the roads quickly and running just like a new car. From transmission work to exhaust systems to spark plugs, computer repairs and more, we'll take care of the problem to get you going once more.
The Importance of Routine Maintenance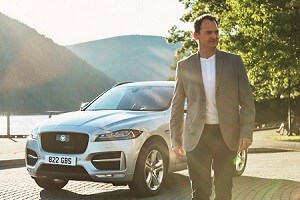 One of the most important duties we perform is regular routine maintenance on your Jaguar car or SUV. Sticking to your schedule of routine maintenance can be the difference between a car that runs like new for over 100,000 miles, and the need to buy a new vehicle at 50,000 miles. Your schedule of routine maintenance is essential to keeping your car at its maximum specs.
The exact schedule you'll need to follow for Jaguar maintenance depends on the exact year and model of vehicle you drive, but it generally involves such things as regular oil changes, checking your fluid levels, rotating your tires and your brakes, and a visual inspection to make sure everything is operating safely and as it's designed to run.
As you get into higher mileage, we'll check other things like your spark plugs, your battery performance, and even your hoses and belts to be sure that you don't encounter any problems at all. Our only job is to make sure you're happy with your Jaguar for many years to come, and we'll do that by keeping you on track with your regular maintenance.
Schedule Your Appointment at Jaguar Parsippany Today!
If you're anywhere in Parsippany,  Madison, Morristown we're the answer to your question, Where's the best Jaguar service department near me? Give us a call to schedule your appointment today!